Raspberry Pi Zero finally gets it's most anticipated Camera support! The launch of Pi Zero last November blindsided the technology market by storm. On its release, Raspberry Foundation did mention that it's Raspberry Pi product would lack certain features which the rest of the Pi family had. Their main reason was that the Raspberry Pi Zero might be a little too under powered. However, when it comes to Raspberry Pi Foundations, it looks like they are just full of surprises! The Raspberry Pi Zero now has a camera attached to it. This is certainly a game changing hardware upgrade for the product.
If you thought this was all, guess again! The Raspberry Zero has received camera support but still remains at an extremely affordable price tag of $5.
Amazon has all new Raspberry Pi Kits – View Now!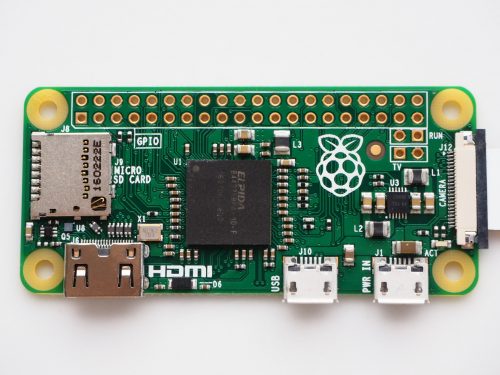 Raspberry Pi founder, Eben Upton states that it was by chance and "dumb luck" that the camera that the company uses for their development kits was a perfect fit for the right side of the Raspberry Pi Zero. All that was required was a quick rearrangement of the surface components and a simple rotation of the activity LEDs.
This enabled the team to cleverly get the Camera locked in and working.
If you happen to already have a camera module then all you need right now would be the new cable to attach the camera module to the connector on the DIY computing board. However, the CSI connector of the Raspberry Pi Zero is smaller than that on the Pi 3.
So what does that mean?
If you happen to have a Pi 3 you can't hot swap the camera connector to the Pi Zero. On the bright side the Zero does prove to be a pretty reasonable invest, especially if you're looking to set up a home based security system. Who said setting up a small spy cam at home would require high tech and a wad of notes?
Here's something for just $5. You really can't go wrong with the Raspberry Pi Zero.